Jacksonville Property Management Blog
The Importance of Florida Landlord Tenant Law | Property Management Advice
01-12-2017
Wanda
Landlord Tenant Law
01-12-2017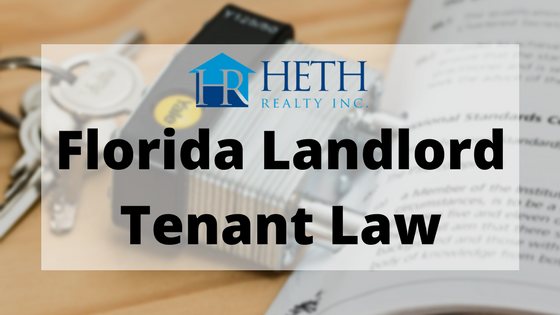 One of the best reasons to work with a Jacksonville property management company is so that you'll have access to an expert in Florida landlord tenant law. If you're not current on the local and state laws, you're putting your rental property at risk and exposing yourself to a lot of liability from tenants and other parties.
Rights and Responsibilities
The Florida Landlord Tenant Act provides all the information you need on what you're responsible for as a landlord and rental property owner. It also lists the tenant's rights and responsibilities while living in your property. It includes the requirement that landlords provide a safe and habitable home and that tenants pay rent on time according to their lease. You should use this law for guidance when you're screening tenants, signing leases, and conducting inspections throughout the term of the tenancy.
Handling Tenant Disputes
If a dispute arises with a tenant, you'll need to refer to your lease first. You'll also want to consult the landlord tenant laws so you know how to proceed without violating the law or falling out of compliance. Some of the most common areas of conflict include security deposits, tenant damage, and lease violations such as unauthorized pets or people.
The Benefits of Professional Management
Professional property managers spend a lot of time educating themselves on the details involved in all Florida laws pertaining to landlords, tenants, and rental properties. We keep up with changes in the law, and we partner with attorneys, insurance professionals, and tax accountants to make sure that you and your property are protected. Trying to manage your own home without understanding the Landlord Tenant Act is a dangerous enterprise. A single and unintentional mistake can have consequences that may cost you thousands of dollars. Whether you violate a fair housing law with your marketing materials, take too long fixing an important repair, or neglect to return a security deposit on time, you can be taken to court and forced to pay punitive damages. Work with someone who knows the laws so you don't have to know them yourself.
If you have any questions about how to stay out of legal trouble, please contact us at Heth Realty. We'd be happy to tell you more.


Selling a home
Safety
Buying a new home
Ways a Fence can Enhance Your Outdoor Space
Warning Signs You Need a New Real Estate Agent
Biggest Benefits of Selling Your Home Discreetly
Buyer Remorse
6 projects that can ruin your home's value
Key Things to Negotiate When Buying a Home
Curb Appeal
Moving to Jacksonville
Buying a House
Renting with Roommates
7 Easy Rental Upgrades
Retire in Jacksonville, FL
Nursing Homes in Florida
Why Jacksonville is Perfect for Young Professionals
Pets in a rental property
Fall Maintenance Tips
Good Property Manager
Rental Property Renovations
Furnished vs. Unfurnished Rentals
Prevent Tenant Damage
Tips for Landords
7 Reasons Why Renting Could be Better
Attract Quality Tenants
How Sober Living House Can Add Value to a Neighborhood
Tenant-Proof your rental
How to Maintain a Good Relationship With Your Tenants
Best Long Distance Moving Companies
7 Best Long-Distance Moving Companies
Top 6 Jacksonville Area Suburbs for Young Families
House Hunting Tips after you Retire
Why Jacksonville is one of the best places to live in the US
Tips for Long-Distance Apartment Hunting
Most Popular Jacksonville Neighborhoods
6 signs it's time to replace your HVAC system
COVID 19
Property Management Education
Rental Property Maintenance in Jacksonville
Landlord Tenant Law
Tenant Eviction
Rental Maintenance
Rent Collection
Security Deposits
Setting the Right Rental Price
Getting Rent Ready
Company
Must-Know Negotiation Tips for Getting a Fair Price on a Home
The Ultimate Guide to Assessing a Neighborhood Safety
6 Factors to Consider When Choosing a Location for Your New Home
Creative Ways a Fence can Enhance Your Outdoor Space
Meaningful Ways to Say Goodbye to Your Home Before Selling
Tanya Douglas
Tonya Douglas
Emma Williams
Nessa Brown
East Coast Haul
Old Republic Home Warranty
Wanda